" miceliUs "
concrete, micelio, wood, sugar – 2023 – work in progress
is a personal research project at the art residency in Uruguay hosted by BIGBANG – where nature stays. For several years I have been fascinated by the world of fungi and the incredible applications in the medical field such as neural tissue repair, tumor volume reduction, antidepressants, restoratives etc. and recently also in the construction field.
In Uruguay I found fertile ground, rich with experts in the field, in a land that is being built day by day. In this residency I decided to explore the characteristics of mycelium, the vegetative apparatus a sculpture of a fungus, immersed in the forest of this incredible place, using mycelium, the vegetative apparatus of fungi, a being a billion years old, present long before the appearance of plants, among the three most present on the planet, capable of "magic" such as making trees "talk" to each other as in an immense neural network or "eating" harmful substances in polluted environments and transforming them into oasis of life, converting them into healthy organic material.
Specially treated mycelium originates a material that when dried is as solid as wood and as light as Styrofoam.
The work is a tribute to the world of mushrooms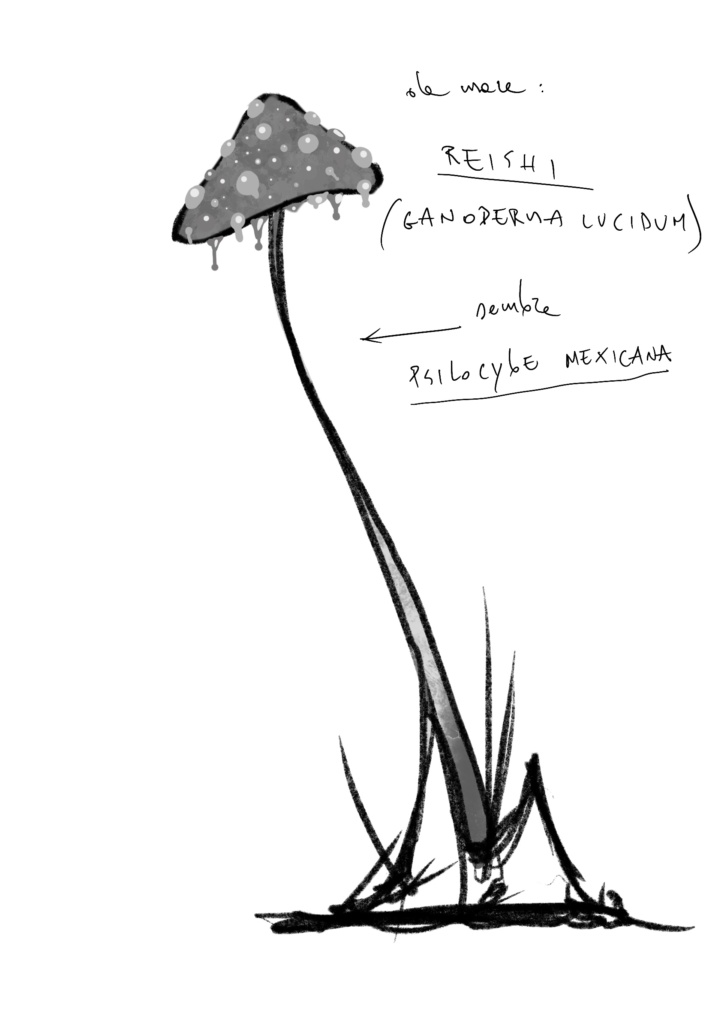 "miceliUs" sketch#1
micelio, wood, sugar

190 cm 2023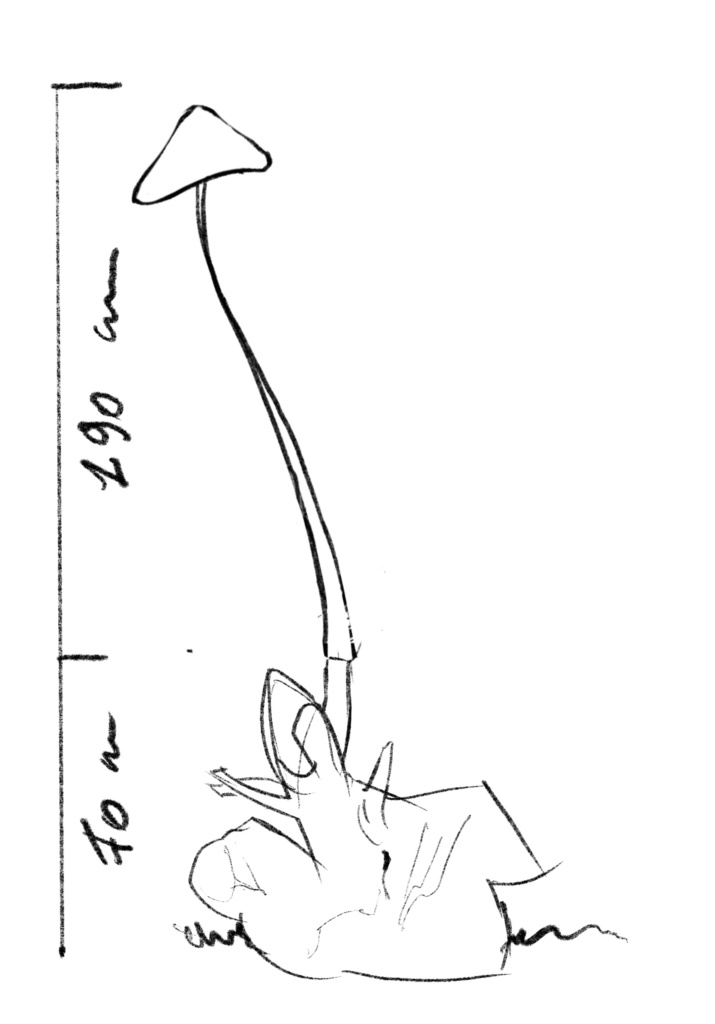 "miceliUs" sketch#2
micelio, wood, sugar

190 cm 2023